Tina
Tina is from Battle Lake, graduated from St. Paul College with an AAS in Massage Therapy in 2007 and is Board Certified in Therapeutic Massage and Bodywork. She utilizes a variety of massage techniques for every individual. Tina graduated from St. Cloud State with a B.S. in Aviation and has completed her Flight Instructor Certificate in February 2021. She also works part time at St Cloud Aviation teaching students.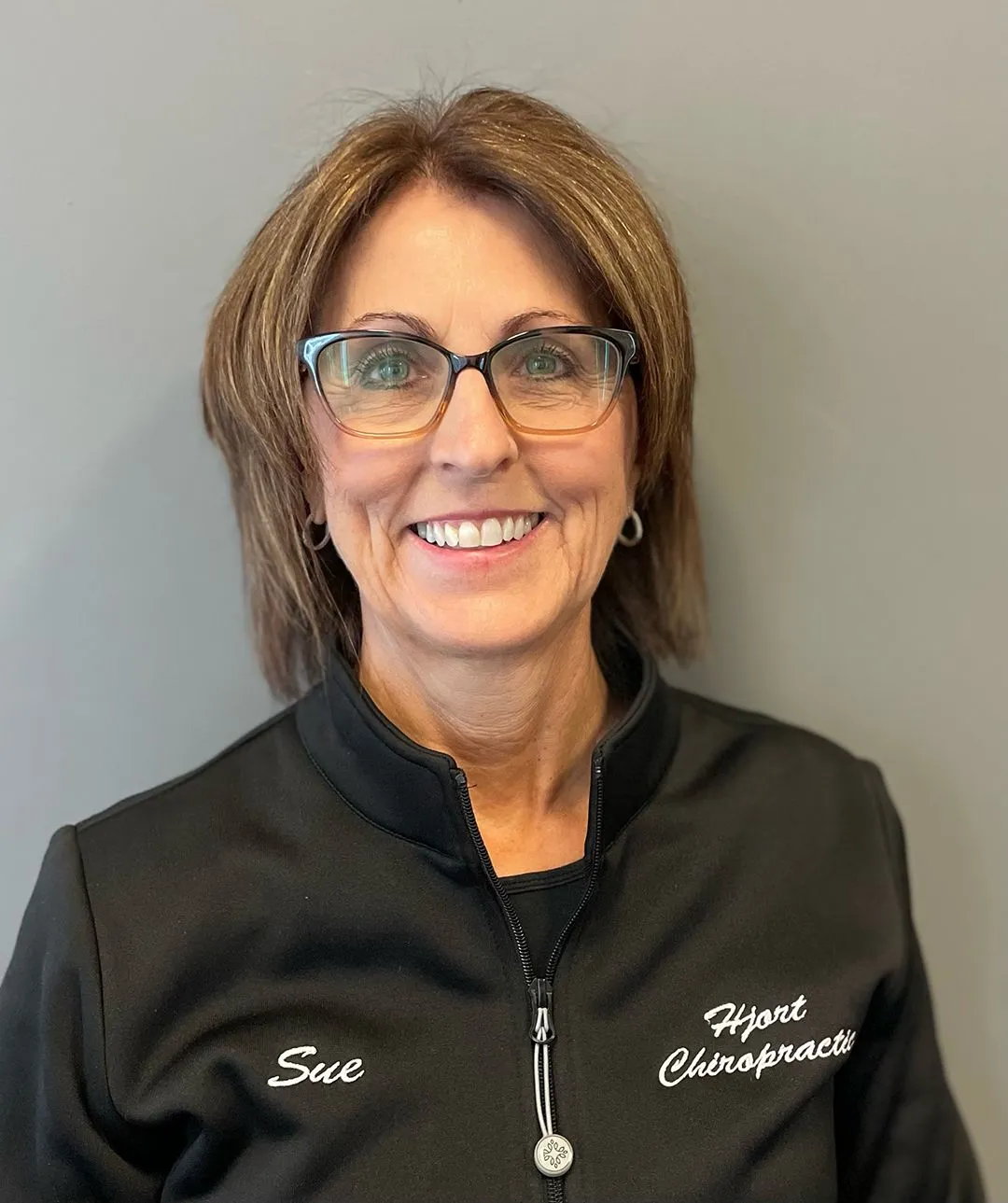 Sue
Sue is originally from North Dakota and has been a Hjort Chiropractic employee since 1996. Sue fulfills a variety of office responsibilities including billing, payroll and entering payments. In her spare time, she enjoys traveling, gardening, reading, and spending time with her husband, three grown children and five grandchildren.

Alyssa
Alyssa is from Avon, she graduated from Bemidji State University in 2017 with her Bachelor of Exercise Science. Alyssa is working in the office part time while pursuing a degree in Chiropractic at Northwestern Health and Sciences University. Alyssa enjoys personal training, hunting, spending time with family and playing trivia with friends.

Miranda
Miranda grew up in in Sauk Centre and graduated from High School in 2009. She moved to St Cloud in 2019. In her free time, Miranda enjoys spending time with her two Labrador retrievers, "Lux" & "Chops", photography, fishing in the summer, hunting in the fall & watching movies.

Kathleen
Kathleen was born and raised in Cambridge MN. She currently lives in Sauk Rapids with her husband and their children. She is currently enrolled at Concordia College working on a health science degree. Kathleen is our Rehab Specialist at the clinic. When she is not busy with kids, school or work, she enjoys hunting and fishing with her husband. Kathleen will be the one to answer any of your billing questions.

Cait
Cait grew up in Foley, MN & currently lives in St. Cloud. She graduated from Foley High school in 2018 & is currently enrolled as a Senior at St. Cloud State University pursuing a Bachelor's degree in Community Psychology. When she is not busy working or doing school work she enjoys; reading, painting, traveling, watching movies, and shopping.