Central Minnesota's best choice for Chiropractic Care
Call Us Today: 320-251-3450!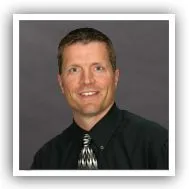 Dr. Paul Hjort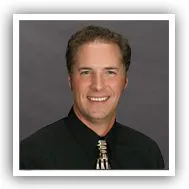 Dr. Terrence Osterman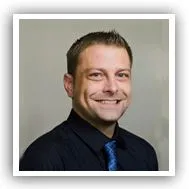 Dr. Stefan Stoebe
Patient-Centered, Evidenced-Based Care from Trustworthy Professionals
EXPERIENCE.
Since July 1989, Dr. Paul Hjort has been committed to serving the residents of central Minnesota through chiropractic care. Sharing his passion for natural health and healing, Dr. Terrence Osterman and Dr. Stefan Stoebe later joined Hjort Chiropractic – your St. Cloud, MN chiropractor. Together, their care and compassion have led them to receive several annual awards for providing the best outcomes, highest patient satisfaction, and highest efficiency in health and recovery from injury.
Dr. Hjort, Dr. Osterman, and Dr. Stoebe believe that being a chiropractor is an incredible opportunity to help patients live their best life without the use of medication and unnecessary treatments. Some of the most common conditions they treat include headaches, neck pain, back pain, shoulder pain, hip pain, knee pain, auto accident injuries, work injuries, and whiplash. In addition to spinal adjustments, they provide treatments such as acupuncture, massage therapy, trigger point therapy, cold laser therapy, decompression traction, and ultrasound therapy. However, the care they provide goes far beyond that.
While Dr. Hjort, Dr. Osterman, and Dr. Stoebe all believe that a chiropractor plays an essential role in health, the patient is also a vital component. The treatment you receive in the office should be complementary to your habits in your daily life. Therefore, part of the treatment you'll receive at Hjort Chiropractic in St. Cloud, MN is guidance on stretches, exercises, nutritional recommendations, proper lifting mechanics, and anything else that can aid you in your health journey. If you're ready to live your best life ever and you live in St. Cloud or any part of central Minnesota, it's time to make an appointment with the caring team at Hjort Chiropractic.
AFFORDABILITY.
We hold top tier, preferred provider status with most insurance companies, and our staff members are happy to submit and process your insurance claims for you. At Hjort Chiropractic we have a reputation for getting patients better faster which can save you money in the long run!


CONVENIENCE.
Located at the intersection of Highway 15 and Division Street, our clinic offers hours from 8 am to 6 pm, Saturday morning and same-day appointments. Walk-in visits are accommodated. New patients are always welcomed. If you are in pain we'll get you in ASAP!


EFFICIENCY.
We strive to give you the best care possible, and we'll get you better as fast as we can without unnecessary treatments, tests or x-rays. It's our goal to help you feel pain-free and healthy again so that you can focus on what's most important...getting the most of your life.
Routinely awarded for the best chiropractic practice